If I may, I'd like to share a project I've working on recently. But first a little background...
I came to this forum because I had just purchased a new desktop machine and it arrived clean -- no Windows! I spent several months trying and using different Linux distros (I run three currently, Fedora, Zorin and Centos Stream).
What I wish is to be part of the creative and personally rewarding ecosystem that is Linux. In recent months, I've spent a little time developing and porting my own apps to Linux desktop. Here is one of my favourites: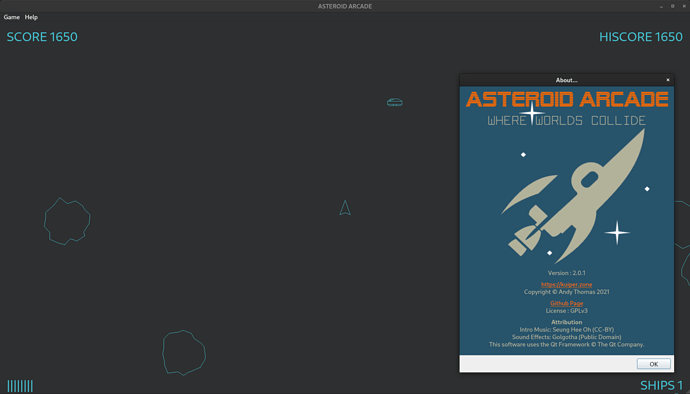 It's an Asteroids game (though not an exact clone). It is written in C++/Qt. I actually wrote it sometime ago, but had only targeted Windows. However, I have just spun off a Linux build and created an AppImage for it.
You can get it from GitHub:
And the AppImage from:
I've tested the AppImage on both Zorin Lite 15 and Zorin Pro 16. Hopefully it should just run without issue.
Could you guys let me know if there are any issues?