I installed zorin os lite on my laptop yestoday. It works fine now.
But it has a shortcoming, that is, there is no hibernate option in power manager

I want my laptop to go directly into hibernate after closing the lid cover so that the next time I open it I can get back to my previous working state as soon as possible.
I have installed hibernate as follows
sudo apt install hibernate
But there is still no hibernate option in power manager
Later, I thought that there is a hibernate option in power manager when running zorin live cd, so I doubt whether it is a permission problem.
So I execute the following command
sudo xfce4-power-manager-settings
As a result, the hibernate option appears, as follows: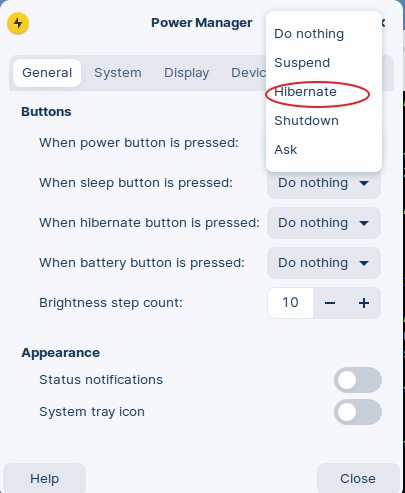 Do I only have to log in with the root account to use it? Does anyone know how to solve this problem?
That is, the general user logs in, and the hibernate option appears in the power manager