I wondering if this can working on linux.
Any idea if this will working on Zorin?
Against my better judgement, installed Windows App Support and it failed to run. Another reason not to use WINE: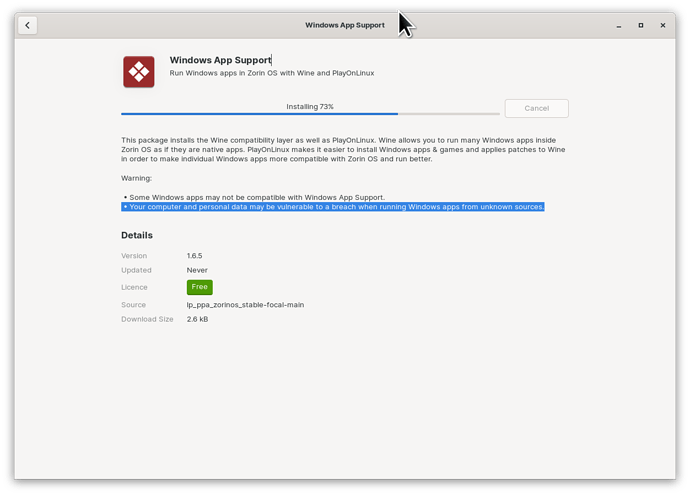 Maybe this should be notified to the devs.
Any error messages or other forensic evidence of failure?
It requested administrator privileges so it was looking for Windows administrator to install.
This topic was automatically closed 90 days after the last reply. New replies are no longer allowed.