Hi,
I ran into big connectivity issues with ProtonVPN which forced me to reinstall ZorinOS. I followed the installation instructions to the letter and the service worked fine for half an hour. Then after a suspension and a couple of restarts I lost all connectivity and I have not been able to re-establish it.
I tried to uninstall ProtonVPN from the terminal with the instructions using the Smartphone and succeeded, but there was nothing to do ... I would be tempted to try again to install ProtonVPN as it worked fine for a while, but I'm afraid to run into the same problems. Connectivity from the "cable network settings" seemed fine.
This is how the network settings looked ... like now after reinstallation.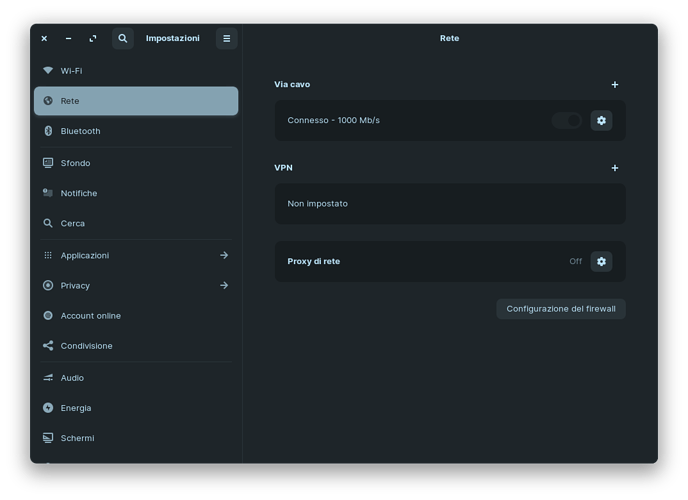 Everything seemed normal, but the connection was non-existent ...
Anyone can give me some advice?
Thank you!