OK, so as I have posted elsewhere on installing ArcMenu and my chosen layout being 'Raven', I spotted that you can add World Clock and Weather at the bottom of the Menu. However, I live in Greystones, Sheffield - Weather lists 7 different locations named Greystones and does not acknowledge that it is in South Yorkshire, so I chose the city of Sheffield, United Kingdom - Weather lists it twice - one comes back as Waddington in ArcMenu which is in Lincoln, and the other, Leeds, which is nearer but not accurate!
With regards to World Clock, Sheffield does not get a mention, but our rival town of Leeds does! This sucks big time so I have reverted to the bog standard London location: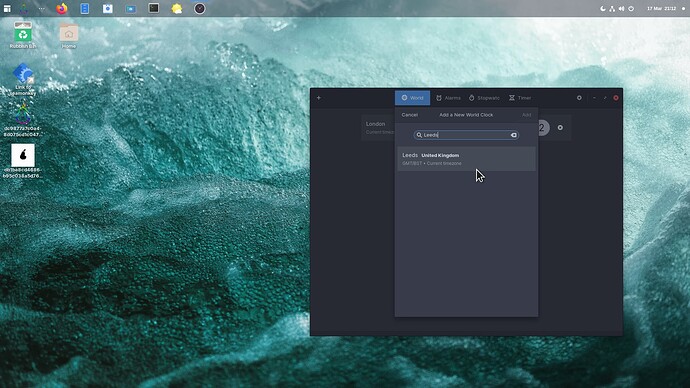 Well I think ArcMenu could be the issue. I posted elsewhere under tutorials that the lockscreen indicates what is open - in this case, incorrectly - 3 terminals open when there are none, Software open when it isn't!