Hello everyone,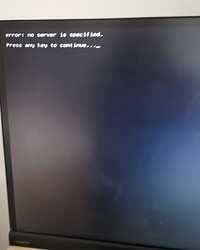 I have an error when I start my computer, there is no dual boot, I took the plunge and installed only Zorin.
The error does not prevent me from starting the computer but when I turn on the computer I get an error "error: no server is specified. Press any key to continue ..."
Basically I had a hwmatch error before I got this one, I added a command line in the grub and updated it. I don't have the hwmatch error anymore but the one I just mentioned.
I would like to point out that also my disk is fully encrypted with LUKS and that I have several hard disks.
Thank you for reading and for your help