hey there, while installing updates , i tried to read it's detail , and i got something like missing firmware.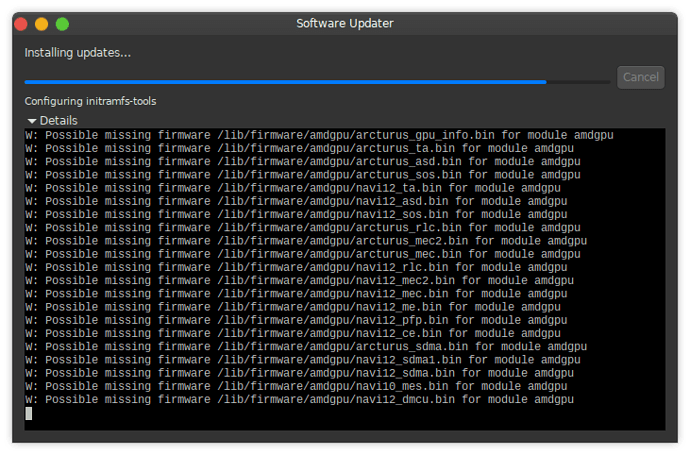 i have to ignore this ? or not?
also at the last , updater said failed to........, something like this , i can't able to read it as it removed too soon .
thank you!