Hey
I have question that how to connect to WiFi network which I have. I can't find any way.
just go to settings and you can easily do that or you had a battery ,wifi , sound option in bottom right click there on wifi and then wifi settings
I think u should have wifi icon on the systray of the panel like in pic(in my case I have icon of ethernet which I mark it with green line), and if I r-click on it I can get options.
u can also search in zorin menu by typing network connection, and u will get the settings of network.

I'm using Zorin OS 15.3 lite and it's setting menu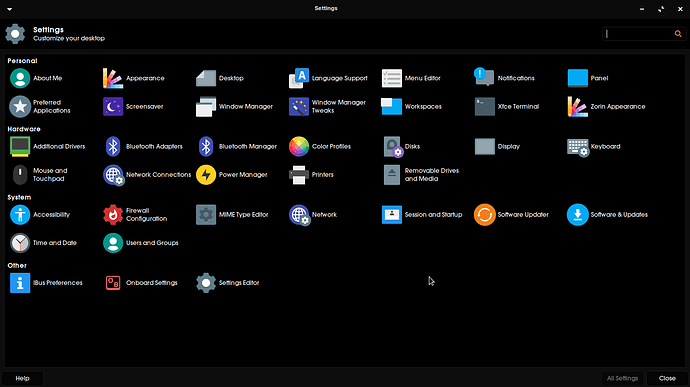 is bit different than yours😅. I am sure that I have a WiFi adapter in my pc.
I'm not using lite, but check the one that says "Network Connection". Also check "Additional Drivers", it could be that there's a driver available.
On Lite it is nm-applet or Network Manager.
You also can Right click the Panel, select Panel Preferences, then the Items tab, then add the item called status tray plugin
This will include the nm-applet, that you can click to reveal available networks, change networks or disconnect / connect to the network from the panel applet.
Sorry for being late


As you said I did that but I am not able to find Status Tray Plugin in Add new item section. What can I do now?
Hmmm... that is odd... could this be a language thing? Outlined in a White Rectangle is Status Notifier Plugin and Directly beneath is Status Tray Plugin: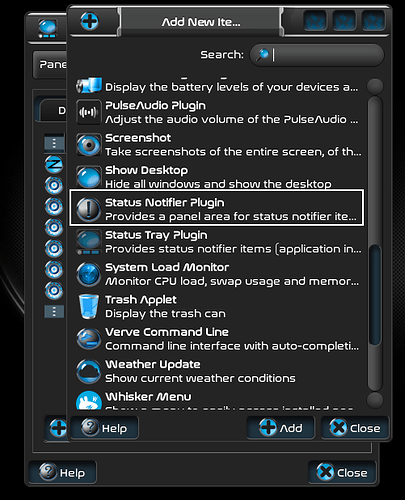 Ummm...
You could just try getting it all with...
sudo apt install --reinstall xfce4-goodies
That command will install or reinstall a Lot of XFCE specific packages and extras...
This topic was automatically closed 90 days after the last reply. New replies are no longer allowed.