Hi (again). I decided that Zorin is definitely the OS for me and I am finding my way round relatively well but I am struggling with this one !!.
I bought a 500GB usb flash drive so as to maintain an image backup. I have managed to format the drive from the terminal as I found that Timeshift could not write to drives that did not have a Linux formatted partition.
Having made a large (500GB) primary partition I find that Timeshift does not recognize the partition and also the native Zorin disk manager image backup also does not recognize the partition. Disk manager however shows the flash drive having a 500GB Linux partition ??.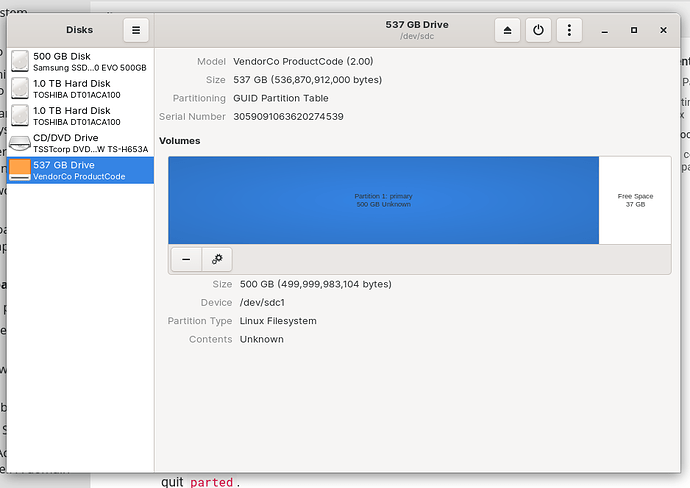 I'm baffled again !!