I am using a surface tablet with Zorin pro on, and for the most part it's pretty great. The only issue really being that most of the desktop variants not really jiving with rotating my tablet screen.
The issue is really when the favorite- and active programs are centered like with the windows 7 desktop, but goes for more except the vanilla one, he mac one and the ones that has the programbare vertically on the left of the screen.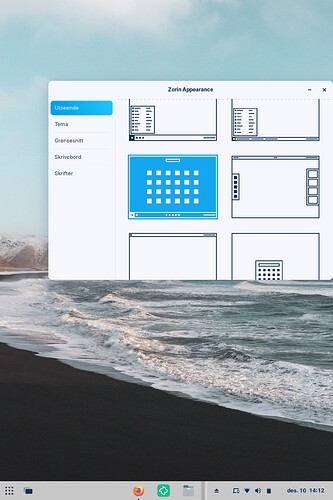 What this does is that it makes so there isn't enough space, particularly with how the spacing is set up with fractional scaling on. Which means there are only two programs visible at a time in the bar and you have to "scroll" through the programs, which isn't really ideal.
A lot of the settingswindows and the zorinappearance app does not really act well with the vertical screen, particurarly with scaling on, not being able to adjust to the screen.
I hope this is something that can be brought to the developers so that they are aware, can fix it and ensures a supreme experience to anyone who uses a tablet or 2 in 1 convergent computer with zorin in the future. Because let's be real, soon everyone in work, school or at home wil have something like this right now. Be it chromebook, dell xps, surface books or pros or gos or be it PC monitors with touch.