Looks like I deleted the installation package incorrectly so the global menu disappeared. Can I reinstall it?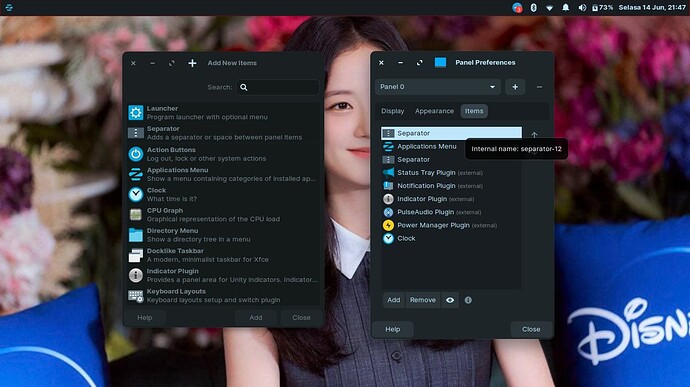 What actions did you take prior to seeing the problem?
Can you describe the problem clearly? I can see the Zorin App menu on your panel.
I don't know, but it solved now after i'm searching google

I am glad your issue is resolved.
To me, this is now a mystery thread with a mystery solution.
oh i'm sorry about it, so i just doing this
sudo add-apt-repository universe
sudo apt install xfce4-appmenu-plugin

then applying again on panel settings