As I have just reinstalled Zorin 16 Pro by way of Rescuezilla and have installed most of my apps I use daily and have not so far occurred any of the problems I had before ..... I want to add my games and other stuff from the copy I made of my Home Folder from my old Zorin files ....
I didn't transfer any games yet to my new Home Folder but first before I do I have some questions involving my Hidden Files Folder .....
All my save game files are stored in the old Hidden Files Folder ..... but I'm not sure just how to find them but that is a topic for another thread .....
I believe that the .config holds the configuration of just about all the features of my OS and could there for be quite dangerous if I were to copy the whole folder to my new system ....
I don't really want to do that because of all the problems I had before .... so what I would like to do is just install the .config files that would be safe ...... namely some of my apps like XnViewMP ..... anything to do with Steam (for my games) and others I may not know about right now ..... here is a photo of my Hidden Files Folder if it will help ..... and also a photo of my .config folder .....
I'm just guessing but it might be easier to tell me which ones I shouldn't download .... and there are some I don't use any more so I wouldn't include them .....
#1 ..... my Hidden Folders photo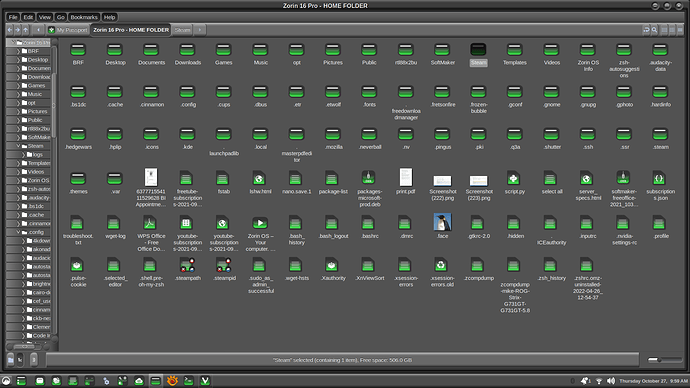 #2 ..... My .config Folder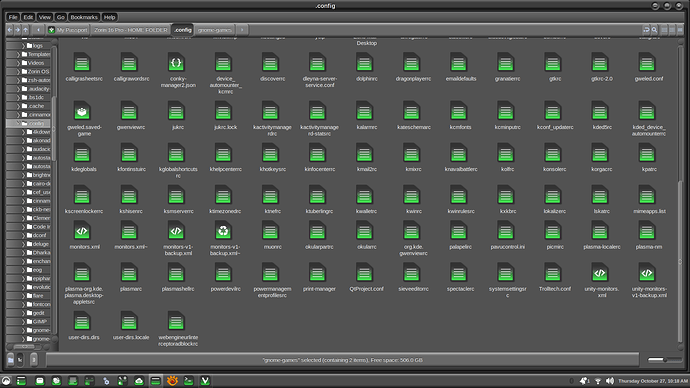 Thanks in advanced for any help you can give .... I know it is a lot of extra work for you folks .....