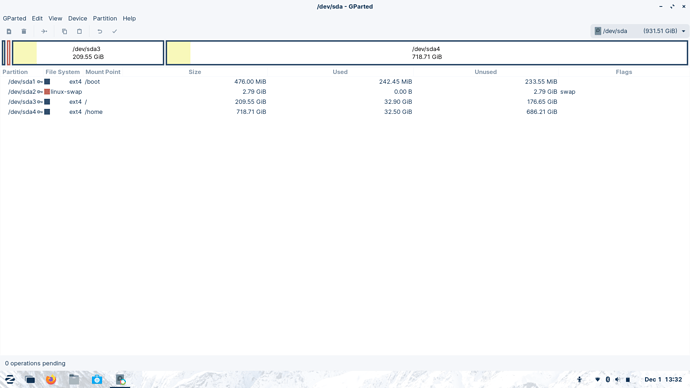 At least my partitions are finally right this time ... I made an image before I transfer my Home Folder back on to Zorin 16 Pro but it seems none of my desktops made it or at least they didn't install ....
So I'm back on Gnome .... is this normal I copied every single folder in the Home directory one at a time and loaded them back the same way .... everything else appears to be OK .... course Vivaldi must be completely reconfigured and NordVPN must be reloaded as well ...
When I finally get everything back to normal I will take another image of Zorin ...
Everything went very smoothly as I'm getting really good at reinstalling Zorin 16 Pro .... I can almost do it in my sleep now ... I'm off now to reinstall my passwords for my browser .... but first I'm going to try and reinstall Cinnamon .... see you folks later