I have been playing with my system a lot lately. Installed qemu for hypervisor and nginx (taking a devops course along with a google data analytics course). Most of the time recently I have been using the Xorg driver because None of the NVIDIA drivers were loading. This was happening on the stock kernel and 6.09. Now I have updated to the 6.2 kernel, through the mainline repo, and it loads the driver (even modifies the screen resolution and refresh rate):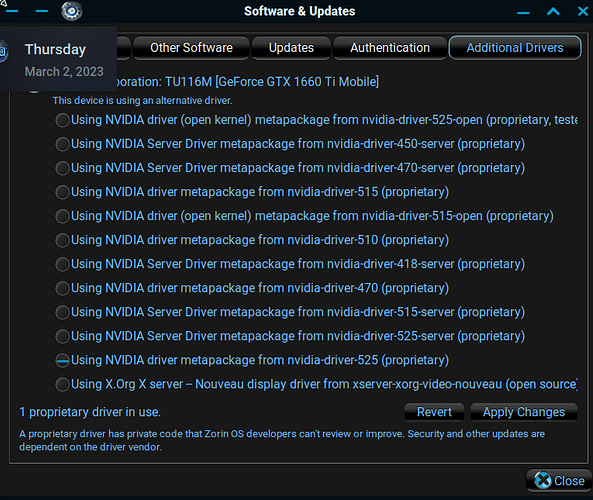 but lshw -C video shows the card as unclaimed and there is nothing in the nvidia server: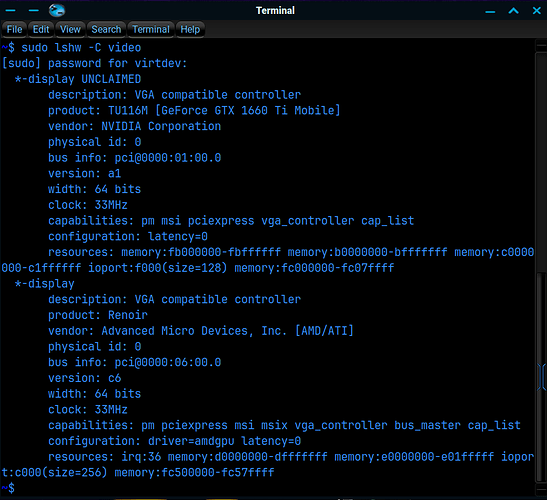 It's a mind bender. I have to get some school work done, that is why I really don't have time to look into this properly. Any help would be appreciated.