If you need help or a tutorial i can work on that for you.
Team is the best don't forget. I wrote to the developers a message about if they games working on linux answear was no - they are little lieying but this is no problem. I will figure that somehow, don't rush for everything is a best patient.
Linux is not "officially" supported, so they tell the truth
As you see in my post what games i got to work already. Just check it out.
If you have some suggestion or link about this game working on linux.
It wrote working on linux. It is there a gtarcade launcher or something this is start with wine but all time have only try connected and nothing.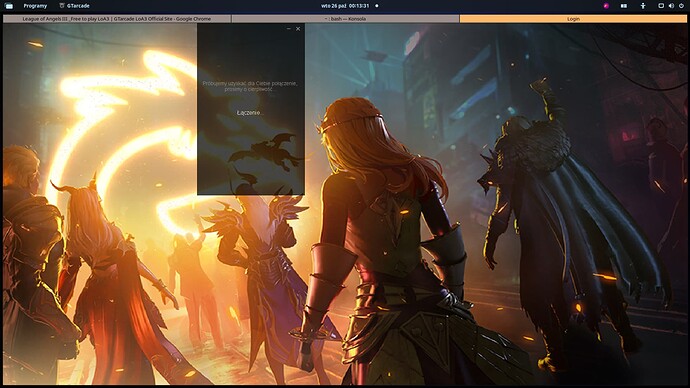 Here when open in wine only this.
POP OS. Goodbye

i mean formatted and will tried something else. Some distribution linux or just will be waiting empty.
Try XeroLinux or stay with Zorin

Zorin of course. How I could not using him? I bought him and he is worth that price. For my old PC.
I doubt you're going to find support for flash player. If you have an older version of ie or Firefox with those features it may pan out as long as you use airplane mode and turn off updates on those apps. You could try the wayback machine (internet archive of older sites, usually with downloads). Run at your own risk.
You may be able to access some of those locked features by entering an admin password. This usually requires the person to log into the bios but unlocks other features you couldn't normally access prior to seeing a password. Don't forget it though! Only way to recover from that is unplugging the machine and removing the cmos battery.
They want create POP OS grom scratch? New kernel and Shell?
No, just a forked Desktop Environment.
Something like Zorin. Debian old package>Ubuntu new package ( not tested)> Zorin os fork a stable Linux. I reading new things like a kernel etc. not good. Also new version Ubuntu unstable.
Pop! OS is ditching GNOME! whahahaha. They are creating their own!