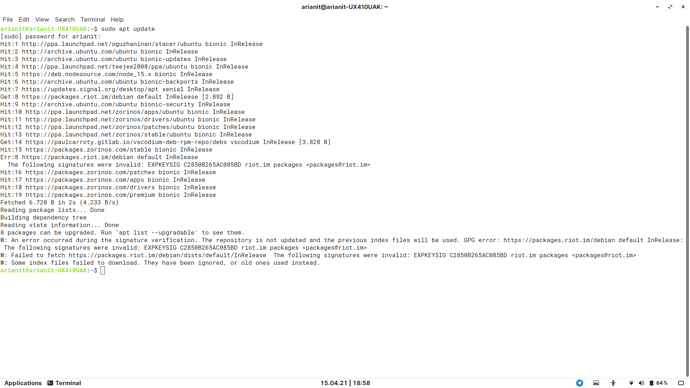 I am getting this error when trying to update. Can't figure out which package is causing the error. Any help?
It looks like the repo for riot.im is causing the issue. While determine the specific package may help you to address that package, if the repo is not being regularly updated, it may be preferable to remove the repo until its maintainer addresses updates.
I found what app I use from riot and found this The world is changing...
is removing the package from synaptic or the package manager enough or do I have to delete anything in the . folder/files too?
I would suggest removing it with Synaptic as complete removal, then removing the Repo for it using Software & Updates > Other tab.
And await them to launch under their new name.

there is a problem, can't find it in other software tab in Software & Updates
but I moved some file that had "riot" in the file name from /etc/apt/sources.list.d
thank for helpin