I made new icons based on: Apple-BigSur-elegant icon theme - KDE Store
So they came to look like this instead: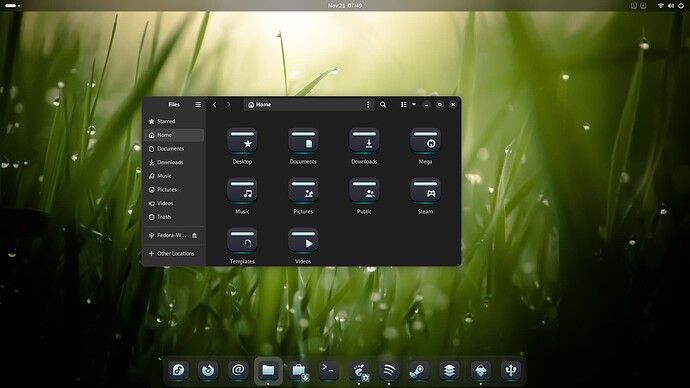 Just did my Yoga in Zorin KDE-

Never.
I do wonder if it may have trouble showing on a similar colored dark theme background. It is an annoyance that dark themes favor light icons and vice versa.
My workaround for that is usually to give the dark icons a light border.
Twilight Ubuntu
Ubuntu 23.10
Linux 6.6.1
Graphite Teal Dark Nord Shell
SuperNova - Purple Icons
Twilight Edge Wallpaper

Love it! Especially when you are using my icon theme(s).

No, not at all...Maybe a different blue though.
Gday @goldenyhawk , Welcome to the community!
Nice screen photo,

Thank you

these icons look very amazing
(Waiting for them to be released)
Thanks,

You can follow the Storm's Oddities and Trinkets thread to follow the process and get the latest news on icon themes.

They come in different colors: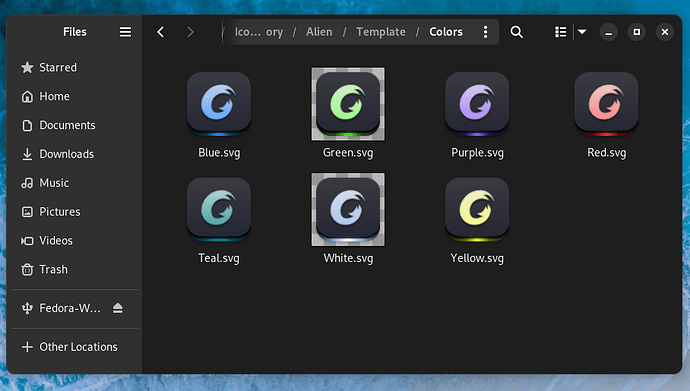 Great job, @Storm !