My 1st account has been overheating & shutting off at an extremely high rate recently after I messed around with the terminal & installed some things, possible have some malfunctioning code installed, that is creating endless unseen feedback loop of errors, which causes high RAM/CPU, or a virus. My CPU usage is low, but temps are high. Maybe a hidden malicious program too. I need to create a 2nd account to see if this solves it,
as its overheating 50x times/quicker than it did 2 days ago.
Here is the error I get when I try to create a 2nd account: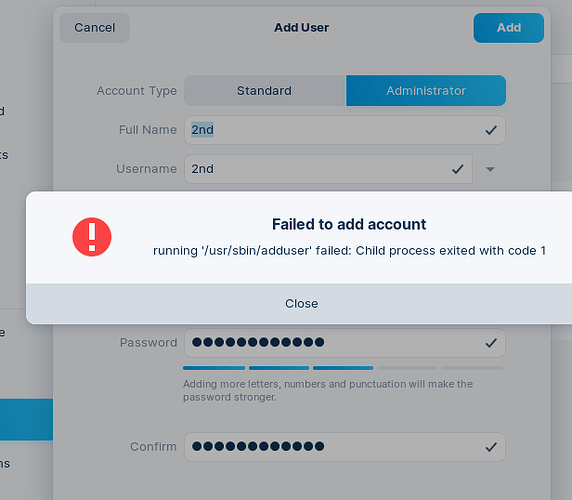 How do i create a 2nd account?
(and yes, I will buy some thermal paste & clean the ventilation/fans)
Please help.
-Thanks!