what strange ? I can see a different kernel version. Did you update manually ?
Yes I updated. It have also Ubuntu version 21.10 (cannot update because conflict a packages)For your experimental choose a virtual machine to safety OS Zorin. Why the iso Zorin 16 Pro have diffrent size from
17 08 2021 4.74 GB ISO and newest 5.2GB?
I did not have a time to download the latest iso of Zorin Pro.
In any case, one thing is clear.
Zorin Pro does not fit in a DVD

DVD Double Layer have a 8.5 GB plate.
Can most etchers burn an 8.5gig run?
I usually use K3B for burning CD/DVD/Blu-ray.
Etcher burn any size ISO.
I can confirm that. Although I have to say I'm now using The Fedora Media Writer.
My position on kernels is this. A higher number, isn't always better. If you manually upgrade to a new kernel, you are on your own if the system gets bricked.
The best thing to do, is to leave the kernel updates to the Zorin's, at least then, you can be more confident of a successful update, if the Zorin's have went over the code first.
I can also see that Bourne must have installed some unique Ubuntu package or theme, that has changed his OS logo. That is what happened to me after I installed a theme on my POP OS, it changed the OS LOGO in About and on Screenfetch.
Oddly however, Neofetch still can pull up the POP logo though, so that clearly shows a big difference between how Neofetch gets info, vs, Screenfetch.
It is wise to leave the kernel updates to the Zorins, and not try to jump ahead of the line to manually install a greater kernel. Bourne has lucked out this time, but it will not always be so.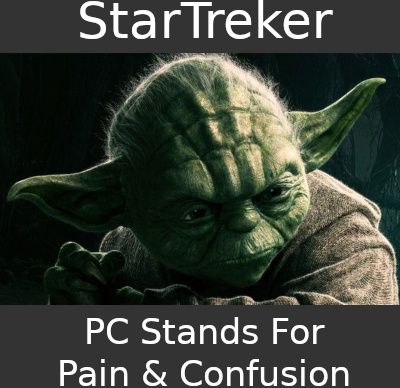 Is it a Linux thing to change the .iso's so much ? Since i use Pop! they changed there iso too for 2-3 times. I saved the hashes and the iso and when i checked today they have a new iso and new hashes.
Yes, I think that is normal, they do that in hardware as well. Have you ever noticed that, when a company comes out with a product that has say version 1 bios, but you don't buy that machine till 3-years later, now it has version 3 bios.
It makes logical sense to keep your ISO's updated.
I crashed Zorin old iso with this some new updates to kernel 5.15and version Ubuntu 21.10
Installed a new iso and I must sayed it is very changed and I liked very much. Interface is more friendly for user. Also I changed Installation not in external hard disk but inside my PC. One what I liked newer problem with key license like example on some operative systems. I am very happy with 15 min. everything on place.
When both Zorin OS and POP OS deem it necessary to upgrade to 5.15 kernel, thats when I will discover how awesome that you say it is. I do like hearing your words about more user friendly though, sounds like improvements were made in the later kernel, which is awesome to hear.
Yes i installed this on 20.04 what is sayed on webside this kernel is for version 21.10
I checked when installing and update that kernel and new distribution they changed some scripts but it asking me before changing and can see a diffrents I saw script cpu=15% that means your processor working faster 15% . I reading also if you building your own kernel with correct packages and software your computer is faster about 15%. That have a sense about two brothers who build a distribution Zorin.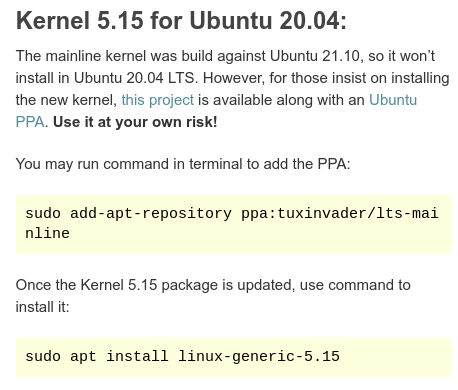 Yes Zorin isn't the same what was 3 months ago.
Many channels Youtube talking and learning people on Zorin distribution. I saw the some similar things in Zorin if you put to the mixer some package from debian - what i saw in grub, then some package design gui from pop and then third finished "Lego product" what brothers created very friendly Zorin distribution.
I'm of the school of..if it ain't broke, don't try and fix it.

I'm more stress it to it breaks.