I am using Z15.3 lite and while I minimize and maximize some applications it gets resized in a such way that the closing options gets hideden.
For example this what I see when I minimize ms edge and maximize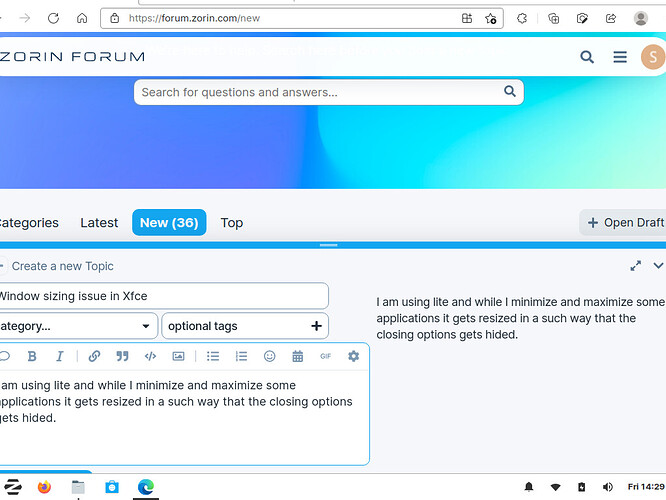 The tabs part and all the closing options are not visible and I have to manually resize the windows everytime to get it fit to the screen fully.
It not happens in ms edge It happens in software centre, pitivi video editor etc.
The screen recorded video link is Dropbox - Screencast 2021-11-12 14:21:04.mp4 - Simplify your life
While I used Z16 core for a while i did not experience such issue but while I used xfce in Z16 core I experienced the same so I think it is xfce related issue
Where can I look?