When using for youtubie downloads it works great but sometimes a website will post their own video's (not linked to tubie) ..... see photo's to follow ..... and when opening the right mouse menu there is no option copy and paste anything .... starting up 4K gives me no options to download the video and mentioned there is nothing on the clipboard .... well there is nothing to put on the clipboard as the right mouse menu button doesn't show anything to copy and paste .....
So what am I doing wrong or is there another program that will copy the video like in a screen shot .... just click on the video and it will download itself ....
Right click menu at the start of the video ....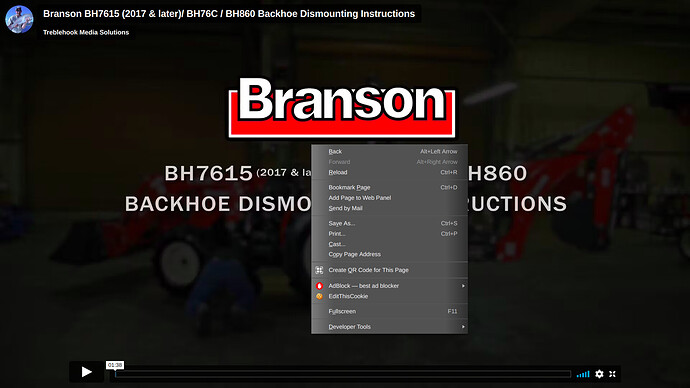 Right click with video playing .....
Message I get when I select the plus button on 4K to download the video .....