hi, I'm new here and also new to the Linux world. I am pleased to have Zorin OS version 16 installed on an old PC running Windows Vista.
I am now trying to figure out how to access a hard drive that I have shared on the network through the USB port of the router. Its access address is //192.168.1.254/disk1 and is perfectly seen by another PC (with Win10) next to it nd both are connected to the router via a switch. I have tried to read several guides but it seems that the network does not accept the SMB protocol.
I also insert a graphic scheme to understand. The PCs in question are PC1 and PC2. But in reality even PC3 and PC4 (both with Zorin OS) still do not have access to the Hard Disk.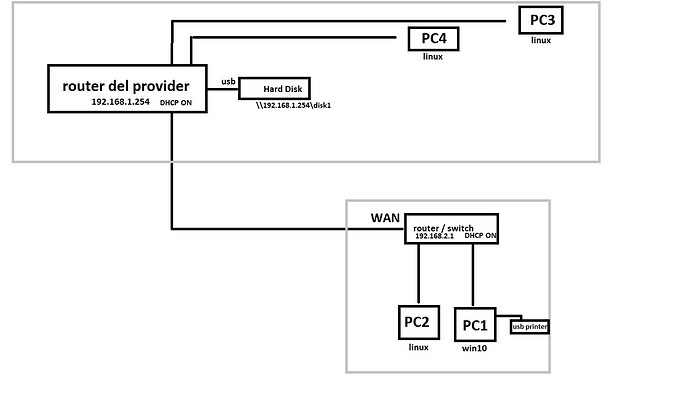 Any idea how to fix it?