It looks like Manjaro is managing grub - boot. Manjaro may not have the grub theme icons included for Zorin OS, so it is using the generic catch-all penguin.
You can find the Zorin Icon in /usr/share/grub/themes/zorin/icons as zorin.png and zorinos.png
Copy those (using whatever method you prefer...) to the grub theme icons directory on Manjaro and see if it begins to render the Zorin Logo on the grub menu.
Yes, Manjaro is managing GRUB-boot. I' ve been using it with minimal issues.
When you say "copy" is to add zorin.png to theme icon directory on Manjaro or replace (deleting) the general linux pinguim icon and add the zorin.png?
I'll check this later thank you.
Only add. No need to remove or replace anything.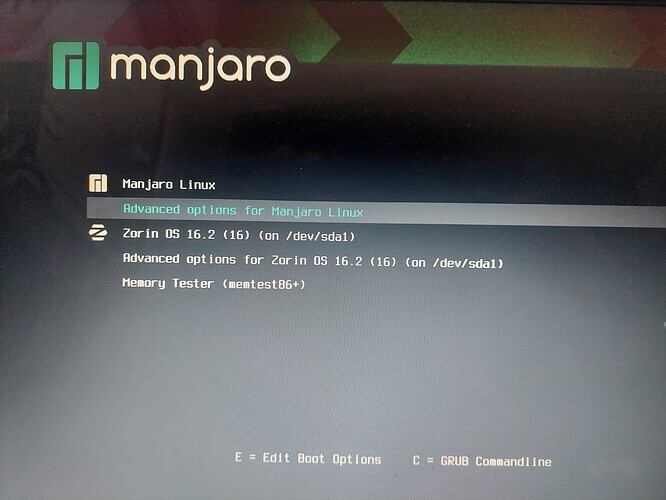 The Manjaro Team updated the grub-theme-manjaro after my post on the Manjaro Forum.
Gotta love Manjaro Comunity too.