Not very clear I know but please bare with me ..... a while back I asked if Linux had a program like Windows called 7-Stacks .... you could have an icon on your panel that held a bunch of other program icons that you could open from there .....
Well I found out they in fact do .... I discovered out by accident that Xfce does .... it is called Launcher and there are various other programs by different names available from this website here ......
I chose this one under Honorable Mention ...... DocBarX ..... because it looked the most like the one on Xfce ..... with the little rocket ship icon and all ....
In Xfce if you either right click on the open screen or open the main menu ..... don't remember which as I'm not on Xfce any more .... you will see the Launcher title pop up ...... open that and you are in Launcher ..... I know it works cause I used it .... see photos .... and look at the panel ....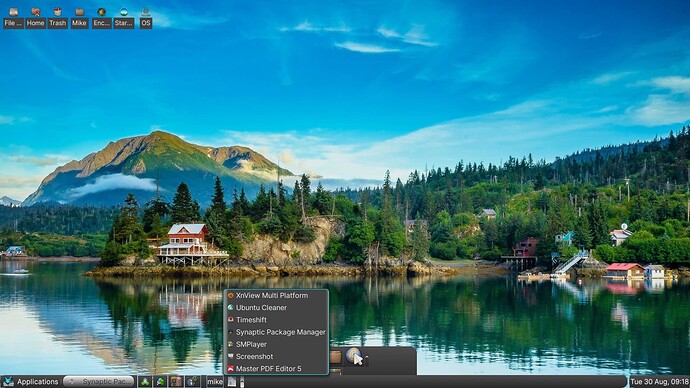 Enough for now lunch is ready ..... later