I've been running Zorin OS 16 on my laptop for at least 1 year now and it's been working fine. Last night I got a notification I didn't manage to finish reading which said something about my space running out, and if I remember correctly this was to do with the root directory? (I could be mistaken though) I checked how much disk space I still had available and it said I had another 50GB free, but if it is a specific partition it is running out of space with I didn't manage to check. Shortly after my laptop froze (this does occasionally happen) so I restarted it by long pressing the power button. This is when the PC wouldn't boot properly.
The model and specs of my laptop are as follows:
Lenovo Yoga Flex 5
AMD Ryzen 7 4700U CPU
AMD integrated graphics
16GB RAM
1TB Nvme SSD
I am able to mash the escape key and get to the following screen

From there I tried going through the recovery menu and tried running 'Repair Broken Packages' which then gave me the following message: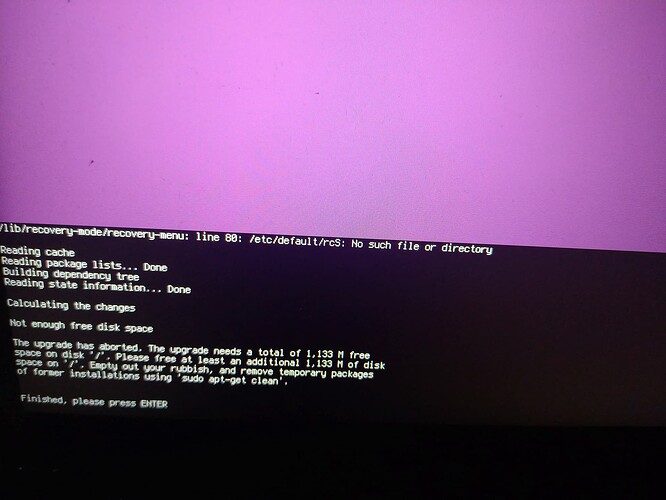 This I think would confirm my suspicion of memory being the root of my problems..
Any suggestions are very welcome.
If any further information is needed let me know and I will try to provide it. I may require quite some hand holding though