You won't find this in any Software channel or any Synaptic Package Manager. You have to download it from here:
https://www.seamonkey-project.org/
this is a compressed tar.gz file download at the top right of the projects page.
After downloading, extract the archive which creates a folder called SeaMonkey - go into the folder and find a cog with SeaMonkey. Double click on it to launch.
You can create a link to the cog and then drag the link to the desktop - only downside it launches an option as to how to run it - click on 'execute' and it will launch. To launch the email side of the application you need to go to the Window menu on the top menu bar of the browser and select 'Mail and Newsgroups' from the drop down menu. The mail client looks very similar to Thunderbird but without Mozilla and Google running the show!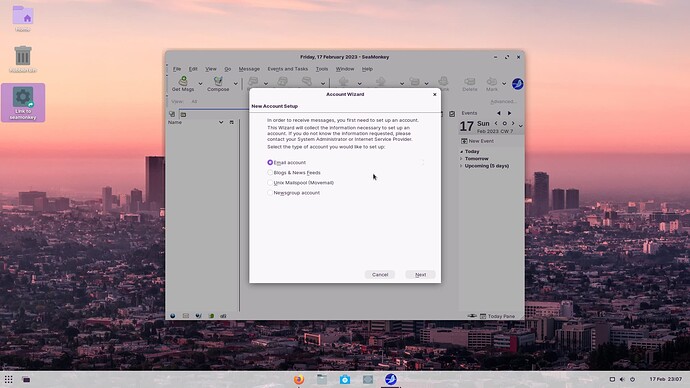 Having just checked the about details it is a crafted version of mozilla and Firefox, but in one seamless application.