Use the Mouse !

Move the cat or use another keyboard xD
Compressed air will get that right out. XD
That cat does not seem pleased with your actions.
My cat have become my boss.

Looks like your standing today. Lol
Not the coolest place in a heatwave. But I assume photo is not so recent.
It's a year old, when my cat was a kitten.

Glass top stove is a cool place in the heat... disipates heat quickly and lowers the body temperature.
I like that your cat finds himself at home on technology and in front of it.
I've seen cats relaxing next to a blazing furnace, too. I mean the kind of furnace found in a smelting factory. They have a seriously high tolerance for heat.
Mine would sit under the wood stove, 700°.... and love it
"Crossword puzzle? Relax, I got this covered."
When I'm away from the computer chair.
Though I need a new one, the cat love to put its claws in my (fake) leather chair.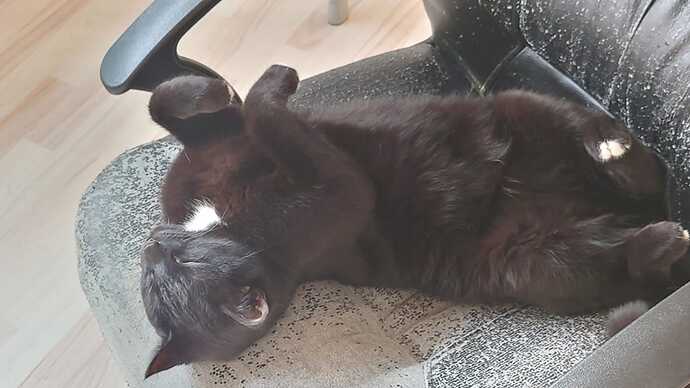 I miss my cats and their antics!
It is NOT your chair. Get used to it!