Sorry if this is a novice question...
I am running Zorin OS 16.1 under VMware Workstation (Host OS is Windows 11 Pro), and installed qBittorrrent from the built in repositories.
I can confirm the installation went smoothly, because I can start qBittorrent from terminal with "qBittorrent".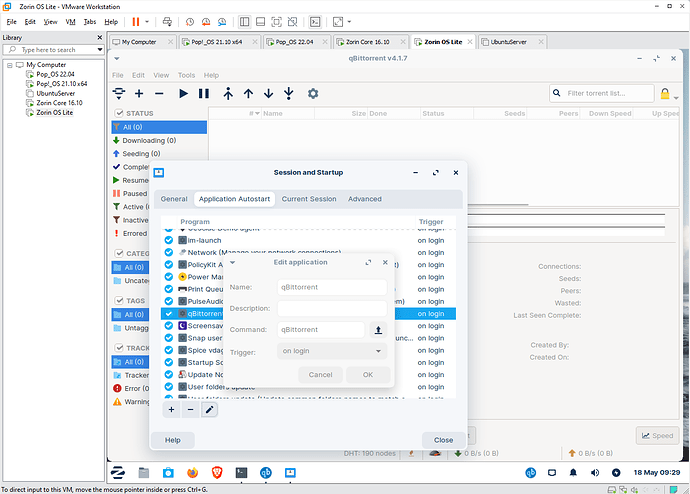 However I cannot get it to start automatically on login, despite having added it to the "Application Autostart" list. What am I doing wrong? Thanks!