He used the force! Use the force Jeff. OOPS, that was the wrong force, you broke wind.

These forums really are superb, from the interface to the people who occupy. I'm not very active here but I authentically enjoy my visits' here, and I feel as if we - here are amongst the grassroots of something great!
Yeah, were real grass rats, our army begins grouping. Oh what will Windows do? They will role over and play dead, cause its their only defense.
Or.................
We could have an army of grass cats, words out, they don't Windows too.
How do you feel about Windows?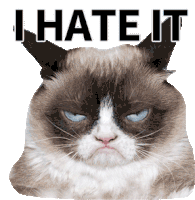 Aww... this really touches me. Thank you so much for the kudos. I love Zorin OS so much and this community is absolutely amazing. Without you guys, and especially you @Aravisian, I would never have survived my transition from Windows.
I just quoted that because I think it's worth repeating....
Aw gee... you guys are just swell.
As soon as I am finished carving up and eating this puppy, I'm giving hugs, all around.