Since installing Zorin OS 16 (core) I'm having the problem that my bluetooth devices (keyboard and mouse) randomly disconnect. I can't say exactly when this happens, as I'm mostly using Zorin OS as a personal web server and so it stays on for 24/7 but it happens for sure in a timespan of within 24 hours.
Oddly enough, it's most of the times the mouse (Logitech MX3) that disconnects, but the keyboard (Logitech MX Keys) are still working. This is even more weird because in the settings-menu it says that Bluetooth was off while it's clearly not, as I'm still able to use my bluetooth-keyboard.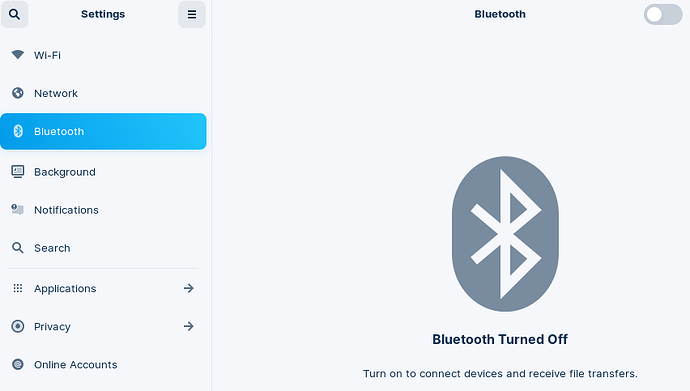 Furthermore, when trying to reconnect the mouse, the settings-app would crush on this screen:

And most strangely, I can see in the device-overview a huge list of other devices which have all the same name. As I'm using a Zenfone I'm not sure if it's my phone that somehow keeps on registering itself as a new device...what I do is that I would sometimes plug in my phone on a USB-cable in order to charge it but that's all (voluntary) interaction between my phone and Zorin.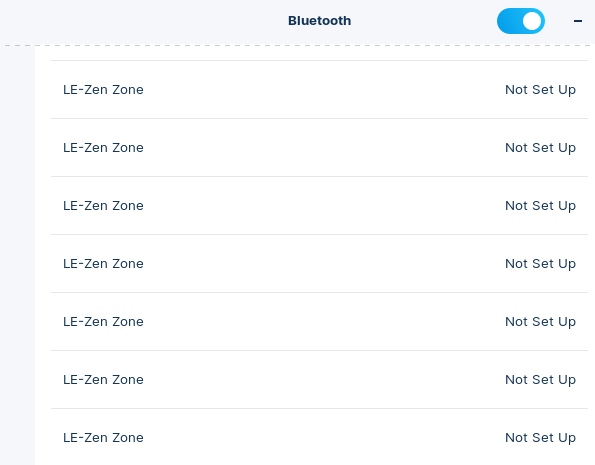 In terminal I would run bluetoothctl and what happened was that it spit out an endless list with devices and it wouldn't stop, event when hitting ctrl + c it would continue to do so. Is this a normal behavior, i.e. it pools nearby devices repeatedly and therefore I see continuosly new values appearing (MAC-addresses are repeating, but the connection strength values are changin) ? But surely it should stop doing so once I cancel it with ctrl + c but it just ignores it and keeps on printing new lines.
Any ideas to what issue this could be related?
System:
HP EliteDesk 800 G3 Mini     


Zorin OS 16.3


OS Type: 64-bit


Windowing System: X11


Graphics: Mesa Intel® HD Graphics 630 (KBL GT2)


Processor: Intel® Core™ i5-7500 CPU @ 3.40GHz × 4


Memory: 15.5 GB