Hello all, hoping you can help me out. I have a new Asus PCE AX300 Wfif card with 5.2 Bluetooth. After install the wifi works perfectly, but the bluetooth is "inactive" according to terminal. I tried bluez and no luck so I went to the Asus website and they have this driver for the card but I am not sure how to install it.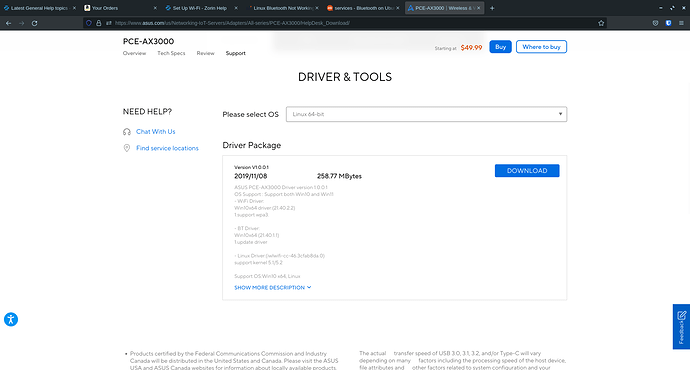 It says it supports Linux Kernel 5.1 and 5.2, looking in terminal I have
Kernal 5.15 generic
I am running Zorin 16.1
How would I install the driver? it does not show up under additional drivers on software updater.
Thank you so much for the help!