No success so far but I have tested the bluetooth with an non brand TWs earbud that works like charm.
That is an interesting observation. So it is more like a hardware compatibility issue.
When you shortcut click (right click) on this MS-220B, do you see any other options like what is shown in my screenshot?
Yes 2 options.
First one is the option to chose the build in audio.
Second one is the option for select the bluetooth speaker.
Did you test if any one of those works?
Also please check the volume level.
I noticed when I change the output device the volume level can be reset to zero.
Yes checked all as requested but still the same.
(T_T)
I will invoke

our master volunteer


@Aravisian
Do you have any idea?
@hrishi The Micropack Ms220B speaker can also be connected via USB. Does that work on ZorinOS?
So it is a bluetooth thing.
@FrenchPress beep beep wakey wakey! You have promoted Blueman to help bluetooth issues in the past. Do you think that could help here?
I certainly think @hrishi should try using Blueman.
The Bluetooth app comes with Zorin leaves much to be desired.
sudo apt install blueman
I will trying that out; I did try it once before.
Do i need to un-install pulseaudio?
It is worth trying. At this stage, you have nothing to lose.
PulseAudio and BLueeman can co-exist.
I am suing that combination everyday.
Is this your headsets?
https://www.micropackhk.com/productinfo/665704.html
It says Bluetooth 5.0.
I am not so sure if Linux has a support for this latest standard.
You said:
I suspect that cheap one only has Bluetooth 4.0.
That is why it works OOB in Linux.
[edit]
I search more.
Looks like it is not included in the kernel at this moment and you must compile a driver from a source.
Yup. It is also Bluetooth 5.0.


You are too advanced

Linux in general works very well on the older machines/standards.
It is because drivers must be written by volunteers and it could take sometimes before it gets released. It is very different from those Windows drivers released along with the products.
FrenchPress, sorry to crash the party but I'm using my JBL tune tws225 earphones right now. These use blueth. 5.0 and they connect and work perfect with Zorin16.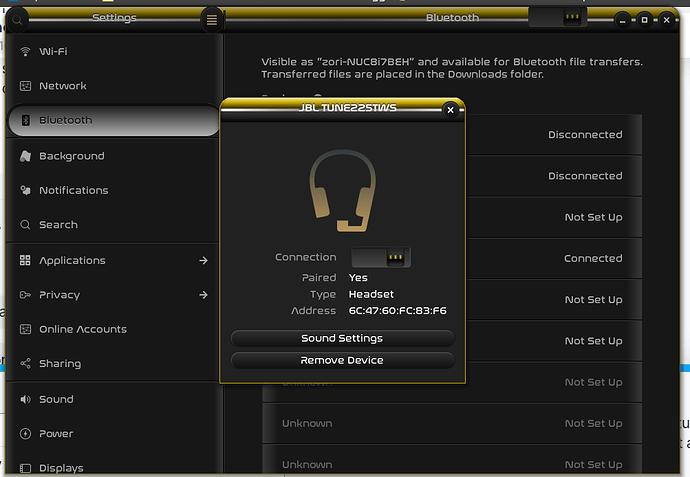 But I would like to ask hrishi if his speaker is also connected to other devices at the same time?
(I know that if I connect my JBL speakers to both pc and phone - at the same time - the one or other will not produce sound)
That is new to me!
So finally Linux has Bluetooth 5.0 support

I did have this issue with my Bluetooth speaker.
Switching around laptops/tablets can be tricky sometimes.