Hello everyone,
Since last update, Zorin OS won't boot anymore.
Here is a screenshot just before the system restarts itself (sorry for the bad quality):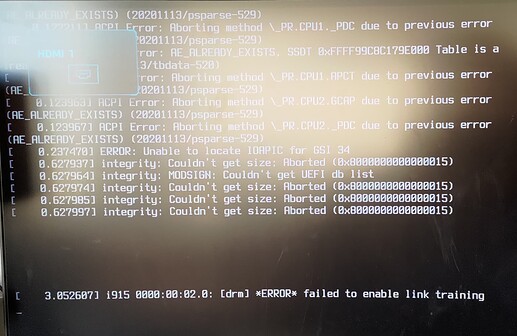 I don't know if the problem is with the integrity or with the link training.
I run Zorin OS on a Mac Mini 2018 with reFind.
I have try to run a file system check. No error.