So I was using Zorin Connect on Zorin 16 Core just fine for a while. I use a Samsung Galaxy A51.
One day, my phone no longer connects to Zorin 16. I try adding my laptop again by the local IP address (192.168.1.x) from my phone's end. No luck.
I tried uninstalling Zorin Connect and using KDE Connect instead, but that doesn't work. Then I try reinstalling Zorin Connect and now it keeps crashing every time I click "Next" on this screen.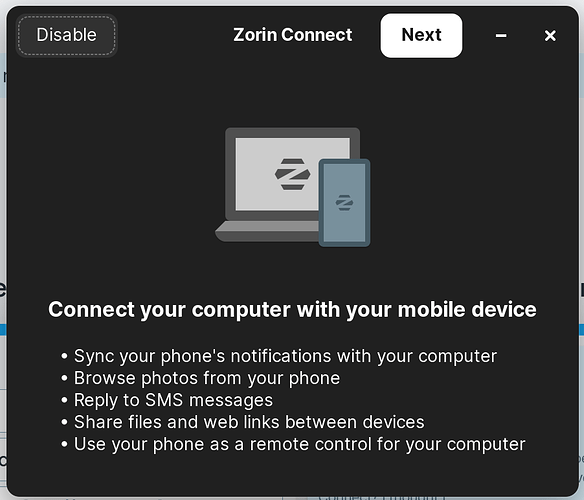 How do I fix my Zorin Connect install in its entirety without reinstalling my entire OS? I have no clue how this program works and what dependencies it uses.