Greetings All !!
hope everyone is well !!
strange thing i noticed as of late.
Scenario:
I start LUTRIS, then start Battle.net
as soon as i start battle net and hit PLAY on a game to begin, i get the following errors in my log ( aside from the log msgs, everything plays OK in Battlenet)
"blk_update_request: I/O error, dev sr0, sector 1 op 0x0:(READ) flags 0x0 phys_seg 1 prio class 0
Buffer I/O error on dev sr0, logical block 0, async page read"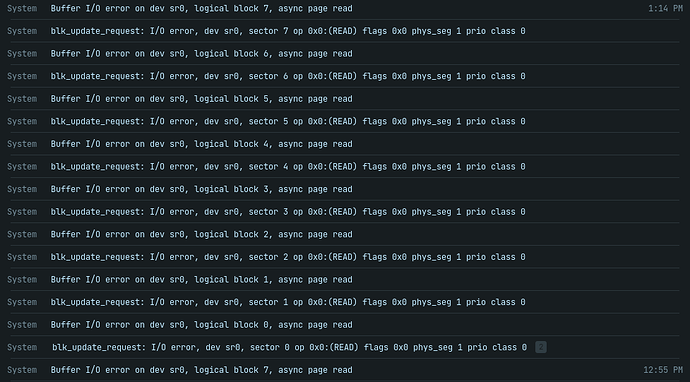 searching online, people mention, bad cable, bad HD etc some even mentioned a bug related to these messages.
as far as i can tell "sr0" is my DVDRom
I also went into lutris to see if there are any options for it to call on the DVD for any reason, i didn't see anything pertaining to the ROM.
Anyone have any experience with such messages ?
Thank you all in advance !
Cheers.