I've been trying to install "Windows App Support" but keep getting the message "The following packages have unmet dependencies:" and then no list as one would expect. The same happens when I try to install PlayOnLinux.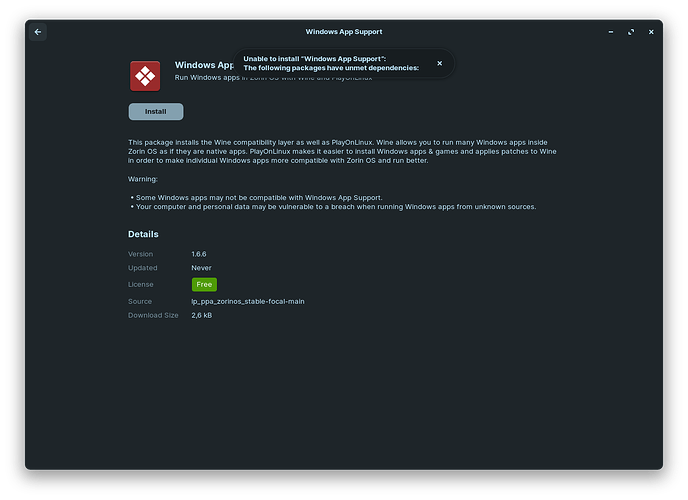 Am I missing Wine or something?
I suspect this may also be why I cannot run Steam games even though I have Steam Play and Proton enabled as per this guide.
I'm running Zorin 16.3 Core.