Hello, I tried following the wine hq wiki to install wine from here
https://wiki.winehq.org/Ubuntu
I followed the ubuntu 22.04 since by my research this is the zorin os 16.2 which its based on. For some reasons after installing wine stable this error I get this as found in the screenshot:
The following packages have unmet dependencies:
winehq-stable : Depends: wine-stable (= 7.0.1~jammy-1)
E: Unable to correct problems, you have held broken packages.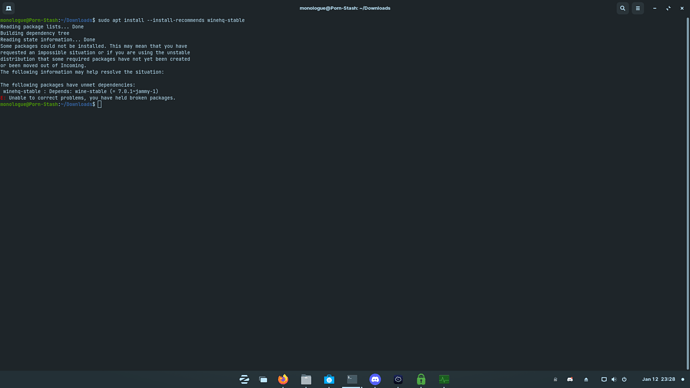 Can anyones help and know whats the cause of the problem? Thank you for your help!