Hello,
Recently I have noticed that on power buttons the power off now option is replaced by power off via AWSM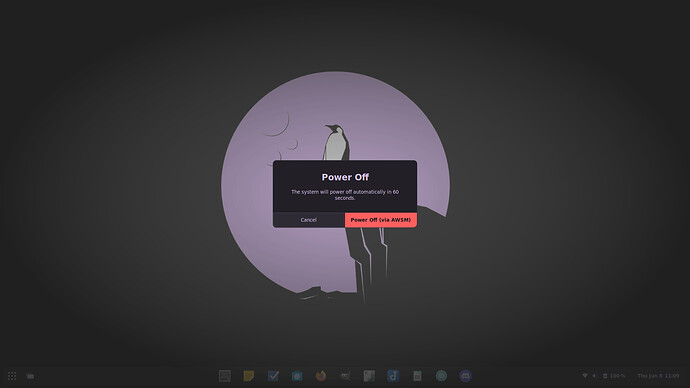 Clicking which does nothing for as long as I had patience to test.
The behavior is similar for Suspend and Logout.
I honestly have no idea what broke this as I mostly use terminal to perform these actions, and don't know when exactly this broke.
Any help or advice would be great