First full day using Zorin OS so I am attempting to transfer as much from my old system to my new system. (Logins, browser tabs, etc.)
While performing this task, I've come to the observation that uploading via a Chrome browser (I'm using Brave browser, which is chromium based) to Google Drive doesn't work. I get a "file unreable" error within Drive.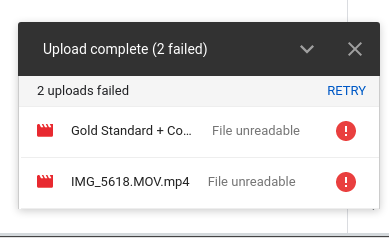 However, it does work in Firefox.
Has anyone experienced anything like this?