For the last few days I have been playing around with Pop! OS and Zorin 16. To make a long story a little shorter the hard-drive I was using died. As I didn't really seem to like Pop! OS that much I decided to just install Zorin 16 core on another drive. I used a thumb drive that I have used a couple of times before to install Zorin 16 core. The first time I used it I let it do the checksum check and all was okay. All the other times I have used it everything seemed to go just fine and Zorin worked okay.
This last time everything seemed to be okay but whenever I restart my desktop I get a message on the task bar that Zorin was unable to read a cache file and I should run "apt-get update" to correct the problem. However when I run that in terminal I get another message that just tells me the same thing over again. I have run it a couple of times but am still getting that message. I have attached a screen shot of my terminal window.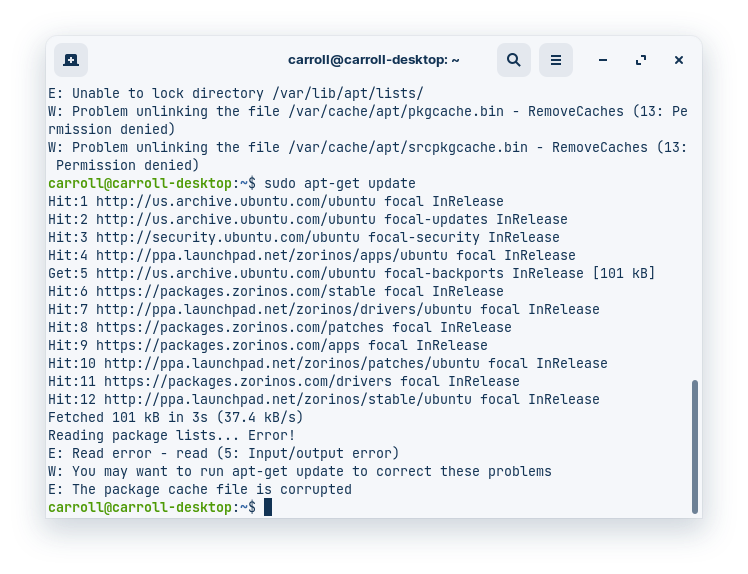 What can I do different to fix this problem? I might add that everything seems to be working okay. Thanks for any help you can give.