After a 23hr blackout and 32hr with no cell or internet service caused by Typhoon Odette I'm back .... first time I've had the eye of a typhoon pass right over me .... darn scary .... hurricanes .... lots of times .... but typhoons never ....
Anyway in order to get my shutter sound to work Aravisian had a great solution to problem ....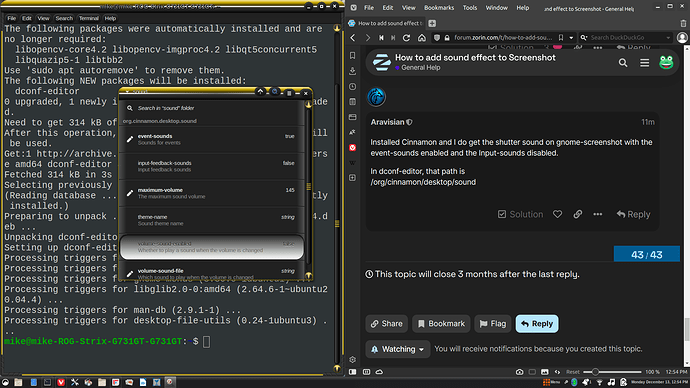 It works great but just one small problem .... each time I close Zorin for any reason when I open it back up the event-sounds reverts back to false .... everything else is fine ....
I have to do the same thing with my NordVpn but that is normal for that app as that is the way they made it work for Linux ....
Minor problem as I have added dconf Editor to my task bar to make it easier to change the setting ..... any suggestions ????