Or avoid using Etcher to start with


Consensus here is recommended to use Unetbootin (Linux) or Rufus (in Windows).
That's how I got started with Zorin, too!

Glad you found a solution and thanks for sharing. I hope you like it and kudos for giving it a try at all even. Best of luck!
Probably those are better options, now that I've experienced it. I know nothing about installing Linux, using this type of programms... By following the official guide about installing Zorin, I ended up almost killing my USB drive. I posted it just in case someone who doesn't know anything about all of this (just like me) can solve their problem

You are lucky.
I lost 2 USB sticks to Etcher

I agree with other's statements in here. If you want Etcher to turn your USB drive into a paper weight, then by all means continue using Etcher.
Or
You could use Rufus or Unetbootin, which are known to NOT damage USB drives.
Or
If you want to burn ISO's successfully, as well as do it 20% cooler. I recommend Popsicle!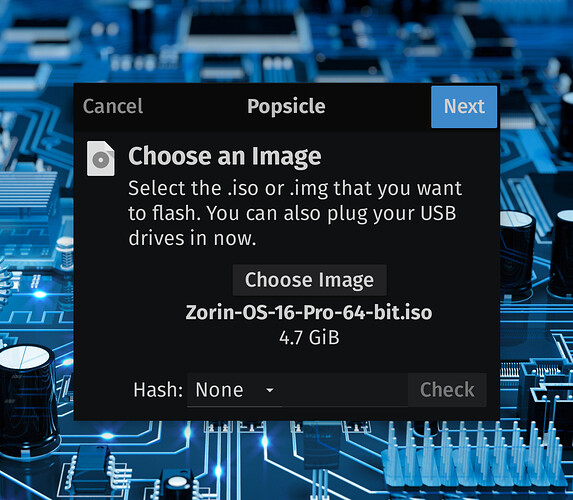 After almost loosing a pen drive to etcher I added ventoy to it and now i keep both zorin 16 and ubuntu 20.04 on it.
I think it is the best way to keep iso's for live booting
Here here. I love Ventoy. It was kind of odd using the browser to add my images, but i have all of them, including troubleshooting images (password recovery, memory testing and such) in that drive with six different flavors of Linux and the latest win 10 iso. It has made things so much easier!
Paperweight for Lilliput? <-- hello Cervantes


It would be too light for anything for us human!
It went to an e-waste a few months ago.
Our city has a strict rule about E-garbage and we have to take it to city's special depot.
But I will follow your advise if it ever happens again.
This topic was automatically closed 90 days after the last reply. New replies are no longer allowed.