I saw it:
MX-21_x64 "ahs", an "Advanced Hardware Support" release for very recent hardware, with 5.14 kernel and newer graphics drivers and firmware. 64 bit only.
It uses even a newer kernel than Zorin. We are still on 5.11
Non ahs editions are still using 4.19 kernels. I just confirmed that with my husband.
mx-linux is in distrowatch always on the first place, makes me wonder why.
Because it is good


My husband is using it for some years now and very happy with it.
Unfortunately the lack of systemD does not play very well with VMWare, which I need for my work.
We know nothing about gaming.
But at least we can attest that it is more efficient to compile scores in Lilypound.
Lilypound can use only a single thread of CPU and my husband wanted to find a distro with a minimal overhead. One evening, we sat together around the table and tested all distros we could put our hands on to compared a speed of compiling a large orchestra score. (We are 2 nerds living together).
The fastest one was Puppy Linux. But it was not very practical for everyday use.
The second fastest was MXLinux. I think it is something to so with a lack of systemD which seems to slow down the entire system.
Well i like to game so now and then, the reason i chosen for pop! os is because system76 creates gaming notebooks/laptop etc and they come with pop! os. So those people know what they are selling and doing. I can't complain about pop at all, so far it works great.
If MXLinux is faster and can get games to run like i do in pop, maybe i give it a try.
I suspect if you have an old game which can only use a single thread, MXLinux could speed the whole thing up.
I played a game last week till the end of it and that one is from the year 2000. Worked great so far.
I think we need to split the topic again, you and me in 1 topic is always...offtopic haha

.
At least it wasn't me this time. (As Startreker points at the sith lord with the red light saber)

beep beep



Operation completed.
Oh my gosh, FrenchPress is the fastest road runner in the world!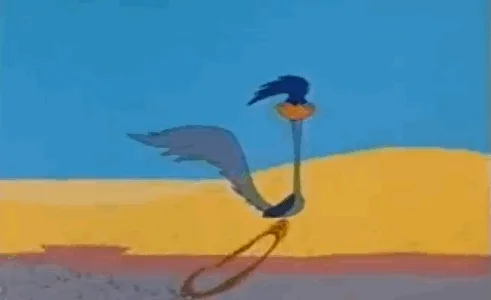 BEEP BEEP
I have tried mx Linux on pendrive. Very stable. I liked automation scripts what people wrote. One command and all working.
That what I only like on MxLinux.
latest drivers, kernel etc

even my game recognize them so I got better performance.
But with the rest, Zorin is my to go
MXLinux 21 comes with kernel 5.10. Tested their new release yesterday in live boot (xfce). If i remember right, linux is already on 5.15.
I tested it today, kernel was on 5.14
Weird, by update or in live ?
This topic was automatically closed 90 days after the last reply. New replies are no longer allowed.