OK I'f searched the board on this topic and found tons of info but none pertain to me .... first off I don't need a paid program .... I only want to alter one PDF form I made years ago ....
Yes I can go back on Win 10 and use Acrobat Pro 9 but in order to add new data every 3 months for my Lab blood work I need to go back and use the typewriter feature of Acrobat ....
Someone gave a solution on the Ubuntu forum for using LibreOffice Writer but I don't have the Bitmap selection in my version of LibreOffice ....
Here are the instructions .....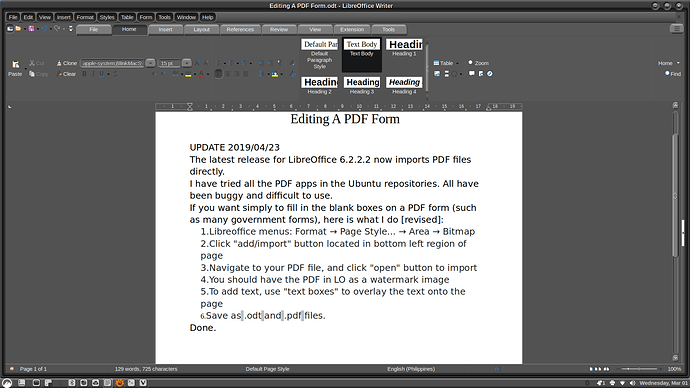 Here is my what mine shows .... notice there is no Bitmap selection ..... my version is newer that his ....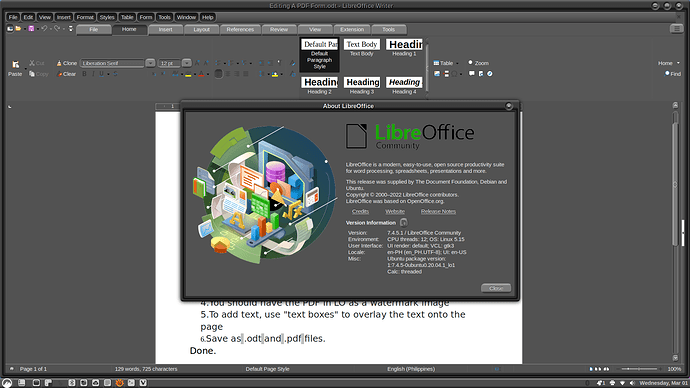 Oooooooops sorry I forgot to show the Libre photo