Emacs Is A Gaming Platform for Windows, Mac and Linux. What is it Emacs?
Document editor similar to Vim.
beep beep... Я робот
split thread to keep Tutorial tidy
Graphical explanation of 3 most popular editors in Linux.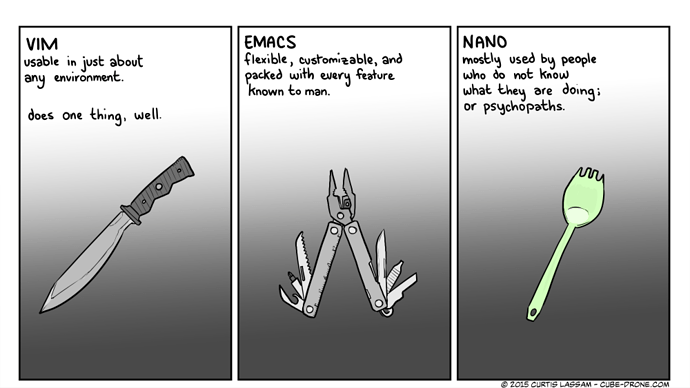 This topic was automatically closed 90 days after the last reply. New replies are no longer allowed.