Hi all,
Very new to Zorin OS after seeing it featured on the Explaining Computers YT channel and loving it so far!
Previously I have used Ubuntu, Linux Mint, MX Linux, ChromeOS, macOS, Windows (All versions after 98) but Zorin OS so far has the best 'first impression' and stylishness I haven't seen elsewhere.
Drifting a bit away from the topic here, my main question is if the drop-down menus in Zorin Appearance > Theme > Other are supposed to be empty or if this is some kind of glitch?
Clicking on the drop down immediately selects another font for me, which I found a bit confusing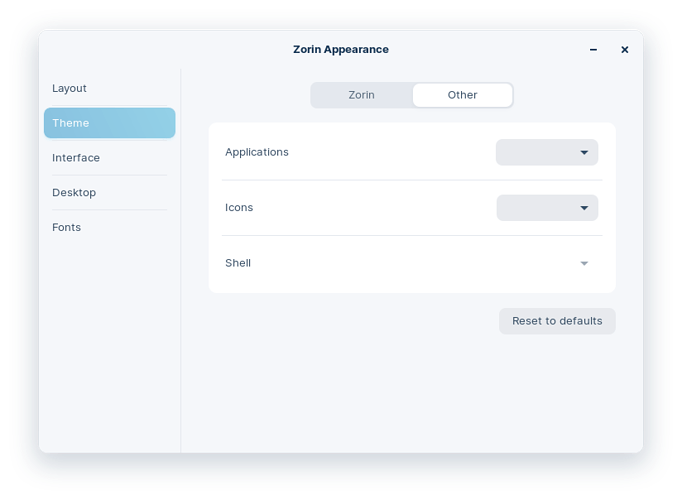 Aside from that I was wondering if I can upgrade from Zorin OS 16 Core to the Pro version if I would want to later on, or if this would require a complete re-install
Thanks!