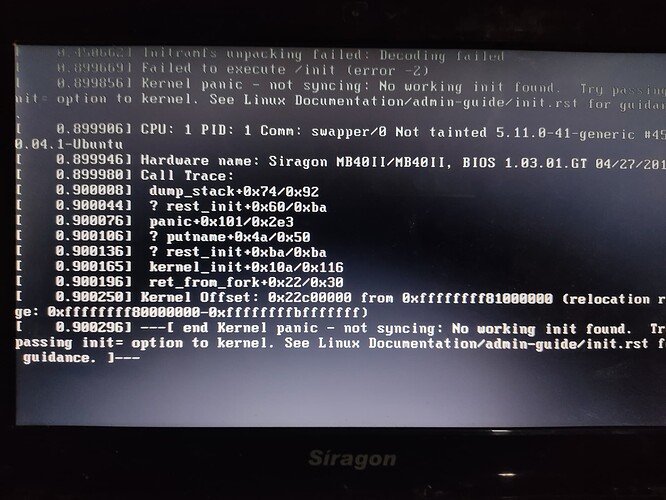 Ram: 4GB
CPU: Intel(R) Celeron(R) CPU B800 @ 1.50GHz(2 Cores)
64 Bits
Firmware: BIOS
HDD
Please Need Help
While your CPU supports 64bit, the BIOS of such vintage computer could be in 32 bit. If that is the case, you could only install 32 bit version of Zorin 15,3.
No, I have installed Zorin OS 15 Lite of 64 bits
Did you run sha256 to check the integrity of the downloaded iso?
What is The correct sha256?
It is in the download page.
Scroll down to the bottom.
My PC
$ sha256sum Zorin-OS-16-Lite-64-bit.iso
7dbf34052160c5abb51d25f0605a014cbfabcf1f03b19376468ff48bb309cfbd Zorin-OS-16-Lite-64-bit.iso
Zorin Page
Zorin OS 16 Lite 64-bit ebf8f35a1dfe8bfb4f15463567b6f5df5924491dfc8c69ad893dfa42b834e1da
Something is wrong with your downloaded iso.
You have to download it again.
go, that gives me hope xD
Please ensure you only download Zorin OS (which is Free) from the Official Zorin Download page.
thank you very much you saved me xD I had mischarged the file, Zorin is already running: D
I think I'll have to change the download manager, apparently do not download them completely.
This topic was automatically closed 90 days after the last reply. New replies are no longer allowed.