error: No root File System is Defined
I tried to install it - ZORIN OS EDUCATION LITE - LIVE DVD - in UNALLOCATED SPACE [ as triple-boot along with Windows 10 + Windows 11 ]... But...
I am getting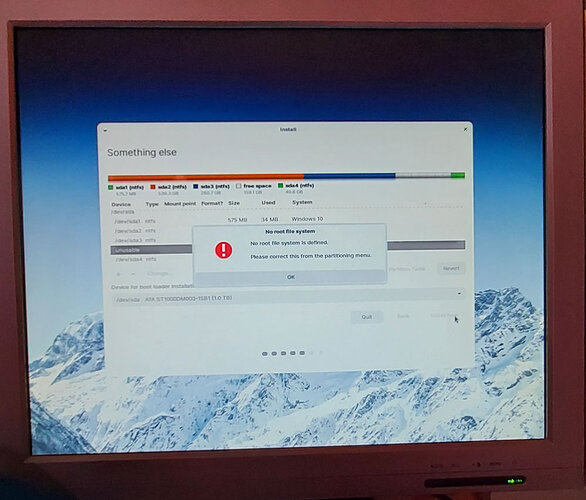 the only permitted way is "New Partition Table" when selected /dev/sda/ partition... but I do not know - how to proceed... well?