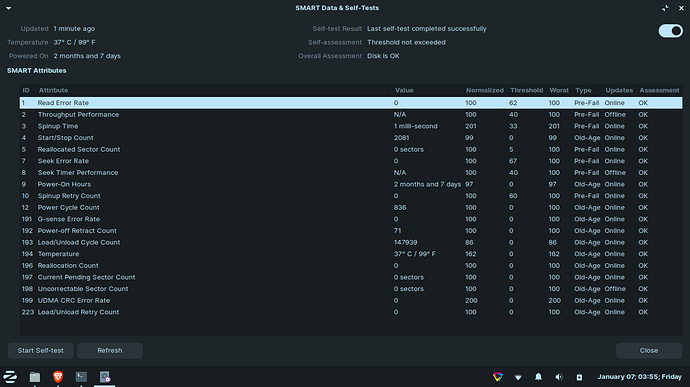 This might not be directly related to Zorin but since I might be using this external hard drive quite often, after I replace my internal drive with SSD and now I have lower space inside, I'm sure I will frequently use this one. But, I want to know clearly what it indicates. Reason, in my first quick self test, I don't have any old_age thing, values are not much different aside from the temperature but after I do the extended self test, I got lot of this old-age under type. I do the extended self test, awhile after doing the first test. I want to know if there is also an impact in the result regarding what I did?
and a question out of curiosity that I can't find an answer in google, if my external hard drive dies, can I use its container for me to be able to use another hard drive as an external? Because I don't know when I can buy enclosure nor SATA to USB cable after all the repair done.
Thanks in advance.
P.S. yes, I go back with Zorin 16 lite, though hoping its future update will not crowd my 120 gb SSD.