Using Zorin 16 on a MSFT SurfacePro 6.
When I use Software Updater, I keep getting the message, "Failed to download package files. Check your internet connection." My connection is fine.
After searching around on the forums, I changed my update source from/to 'Main Server' to reset the cache. It reset just fine, but the error persisted.
Was able to install most of the updates by selecting each update individually in Software Updater, then skipping the ones that caused the error.
The handful that continue to generate the error (both individually and when grouped) are attached as a pic...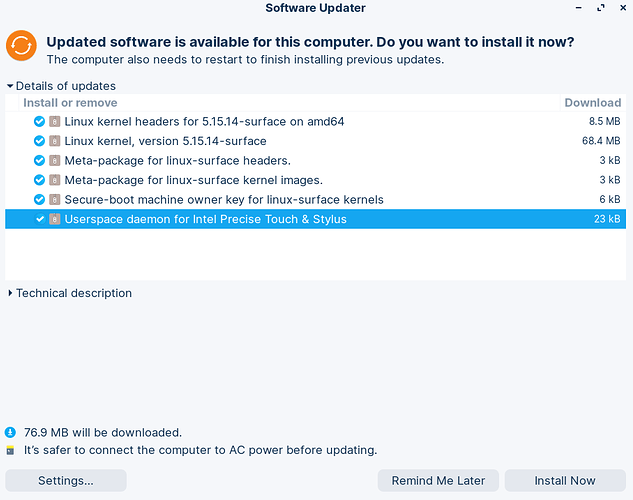 Could use an assist here, as I am now stumped.